Meet Our Dentists
Dr. Raja Sandhu, B.D.S, D.M.D
Dr Raja Sandhu is a graduate from Tufts University School of Dental Medicine class of 2004. Dr Sandhu has been practising dentistry for the last 14 years in the ottawa area with his list of credentials ever growing. To date he has successfully placed and restored over 2500 implants and has extensive experience with oral modeate sedation.
Credentials:
Tuffts University- Doctor of Dental Medicine - 2004
landera ranch Implant institute -Implant Mentoring - 2009
American Dental Implant Association fellowship and mastership - 2011
DOCS Education- Oral Sedation Dentistry - 2008
CMI Institute- mini Dental Implants and Dentures - 2010
Hands on Implant Placement and bone management - 2013
Teeth in day training under renowned surgeon Dr Mark Lin - 2016
Advanced Principles for Implantology: Module 1 (Indirect and Direct Sinus Grafting) - 2018
Dr Sandhu currently resides in Manotick with his wife who is a dental hygenist and part of our team , his three children and his little pet guinea pig. If you are looking for him in his spare time, he may be found on hole #9 of the golf course or out on the river with his family.
---
Dr. Hemal Patel
Dr. Patel received his Bachelor of Dental Surgery (BDS) in 2007, graduating from the Coorg Institute of Dental Sciences (India). Dr. Patel received his NDEB equivalency in 2015 and completed his courses received his Dental Licence in Canada in 2016. Dr. Patel strongly believes in patient comfort, and also provides Dental Sedation for any patients who may have any nerves about dental work. Dr. Patel has warm and professional chair-side manner and is excited to discuss any questions you may have.
When not in the office Dr. Patel loves to spending time with his family. He married the love of his life Smrutika in 2012, and welcomed a son Aarav in 2014.
Professional Milestones:
Trained 300 Dentists in 3 years
Dental Lecturer in India
Completed Licensing for Dental Implants
---
Dr. Krishna Patel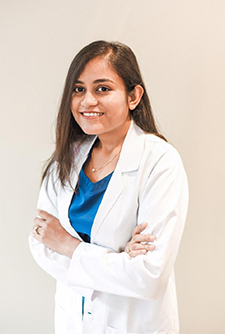 Dr. Krishna Patel graduated in 2011 from Dharmsinh Desai University in India with a Bachelor of Dental Surgery. Following graduation she worked as a head dentist for two years in a dental clinic and for one year at a public health centre. It was during this time she also organized several fundraisers for NGO's in India.
In 2014 she moved to Vancouver, BC and attended Fairleigh Dickinson University where she graduated with her Master of Administrative Science with a concentration in Global Health and Human Services Administration.
It was in 2017 she completed her National Dental Examination Equivalency and was able to start her dental career here in Canada at which time she moved to Ottawa and started her career with [email protected] and [email protected] Square, where not only does she practice all scopes of general dentistry, she also obtained her certificate in Oral Moderate Sedation to offer her patients of all ages.
Although Dr. Patel spent many years with her studies she maintained her passion for dancing and won several dance competition. She was married in 2016 and is currently living in Ottawa with her husband, Dr. Harsh Patel. She is a firm believer in "there is no elevator to success, you have to take the stairs and this is why she works hard and gives her best towards all patient care.
---
Dr. Kaur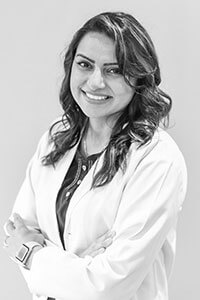 Dr Kaur is a graduate from Government Dental College Amritsar, India with degree in Bachelor of Dental Surgery (BDS). She worked in private practice and volunteered at various rural dental camps before migrating to Canada where she successfully completed her NDEB graduation. She has received distinction during her graduation in various subjects. She strongly believes in upgrading her skills and giving enhanced dental care to her patients. Her keen learning instinct and tireless pursuit of dental excellence led her do further certifications in Oral Sedation, Endodontics, Oral Surgery, Crown & bridge preparation, Invisalign. She enjoys all the aspects of dentistry and loves interacting with patients. She is currently residing in Ottawa and enjoy exploring new places and spending time with family.
Extended Hours (Evenings and Saturdays)
We'll work around your busy schedule to find a time that suits you best.
Call today with any questions you may have or set up a time for your introductory consultation.